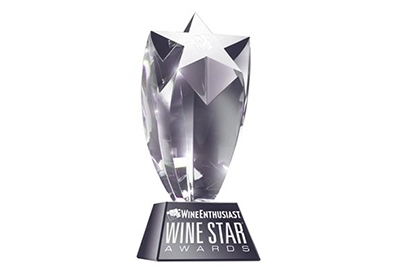 Antonio Capaldo dei Feudi di San Gregorio nelle nomination Wine Enthusiast's Wine Star per la categoria Innovator/Executive
Each year, the editors of Wine Enthusiast Magazine honor the individuals and companies that have made outstanding achievements in the wine and beverage world. Below are the nominees in each of the categories for 2014. The winners will be announced in the special December 31 Wine Star Awards issue, and the honorees will be presented their Wine Star Award trophies at a gala black-tie dinner in New York City on January 26, 2015.
New to this year's ceremony, the Innovator/Executive of the Year award celebrates the industry's most creative and influential trendsetter in the business space, and the Brewery of the Year award lauds a notable business in the fast-growing beer space whose work is influencing trends on a national level. The Lifetime Achievement award, granted to an exceptional individual who has had a major impact on the industry, will be named at a later date.
Queste le motivazioni:
After approximately 10 years in finance and strategic consultancy, Capaldo joined Feudi di San Gregorio as chairman in 2009. At the helm of the leading Campania producer, Capaldo has ushered in a quality revolution with progressive viticulture practices and a commitment to revitalize the regional wine industry.
Qui l'articolo originale